Fredericksburg VA King George VA Asphalt Pavement Tar & Chip Surface Treatment
Service areas:
King George County • Fredericksburg VA • Spotsylvania County • Stafford County
Fredericksburg VA Asphalt Pavement Tar and Chip Surface Treatment
Tar and Chip Paving is the most economical method of street and pavement resurfacing. It is commonly used by municipalities, retail centers and office complexes throughout the United States. Tar and Chip Paving is comparable to other resurfacing methods in prolonged life, durability and effectiveness, but costs 25-40% less than pavement overlays.
Benefits of Tar and Chip Paving
Very Cost-Effective - 25-40% Less than Pavement Overlays
Beautiful In Appearance & Virtually Maintenance-Free
Extremely Durable by Sealing Small Cracks and Imperfections Providing Superior Traction
Perfect For New Roads or Resurfacing Providing an Improved Surface Texture
Excellent Weatherproofing & Gives New Life to Weathered Surfaces
Protects Underlying Pavement from Oxidation, Aging, and Traffic Wear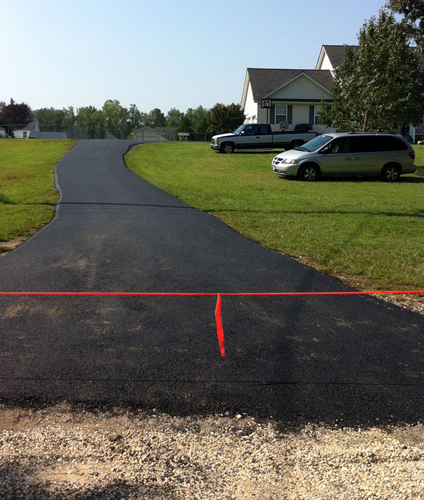 The Tar and Chip Paving Process:
Spraying a hot rubber-based emulsion onto the surface using heavy equipment
Immediate spreading a layer of uniformly sized aggregate chips
Rolling the new surface to seat the aggregate
After a very short curing time, pavement is swept of excess aggregate and is ready for use.


To See What Sort of Maintenance Your Asphalt Needs
For your Asphalt Needs in Fredericksburg, King George & Spotsylvania VA